Unified IT Analytics for Hybrid and Multi Clouds
Exploding data growth and indiscriminate backups can strain overburdened IT resources without metrics and usage visibility across complex IT environments. In addition, countless compliance and capacity requirements force IT organizations to constantly wrestle with these challenges:
• How much storage capacity do we have?
• Who's consuming it and at what rate?
• How can we avoid over provisioning storage and buying more too soon?
• Were backups completed successfully and did they meet compliance requirements?
• What are our risks?
APTARE IT Analytics is the only extensible platform offering unified insights for multi-vendor backup, storage and virtual infrastructure in heterogeneous IT environments. It offers unmatched, comprehensive IT analytics, delivering actionable insights through a single-pane-of-glass across on-premises and hybrid and multi cloud environments.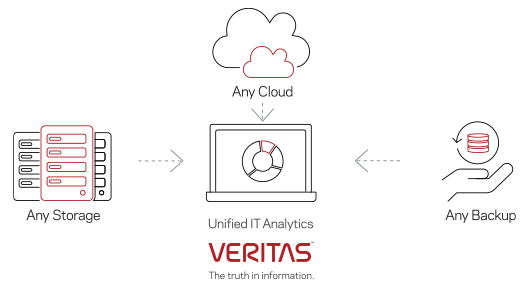 With APTARE IT Analytics you can:
Optimize storage and costs.
Mitigate risk to meet service-level agreements (SLAs).
Streamline backup compliance.
Gain visibility into storage and backup performance and integrity.
Implement chargeback for storage, backup and virtualization.
To learn more about Veritas APTARE, please fill out the form below to receive a data sheet with more informaiton!
If you don't receive the email immediately, please check your Junk folder.