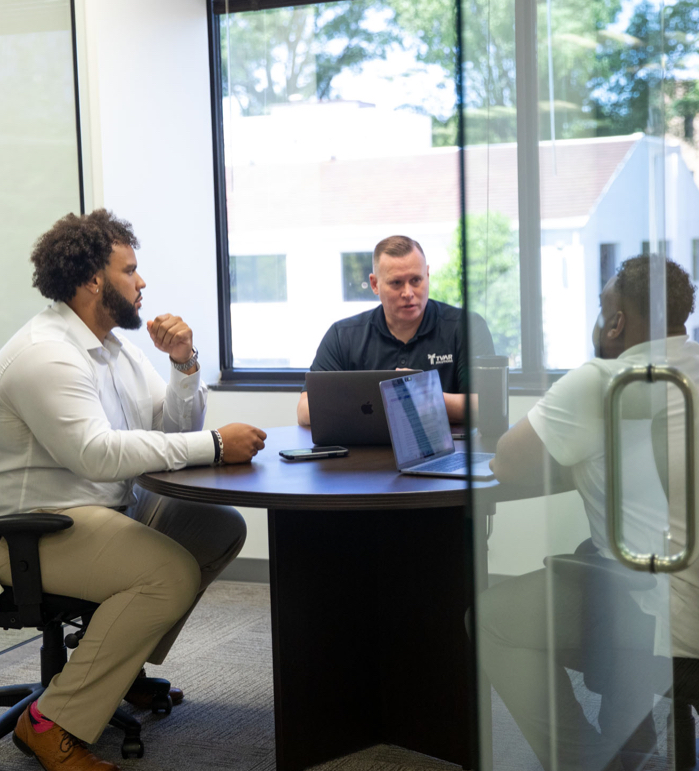 Our Value
Established in 2006, TVAR is the value-added reseller of choice for federal contractors and agencies tasked with matching the right technology to their transformation efforts. By partnering with TVAR to evolve your IT, you can free your program team to think bigger, perform better, and deliver confidently.
Learn More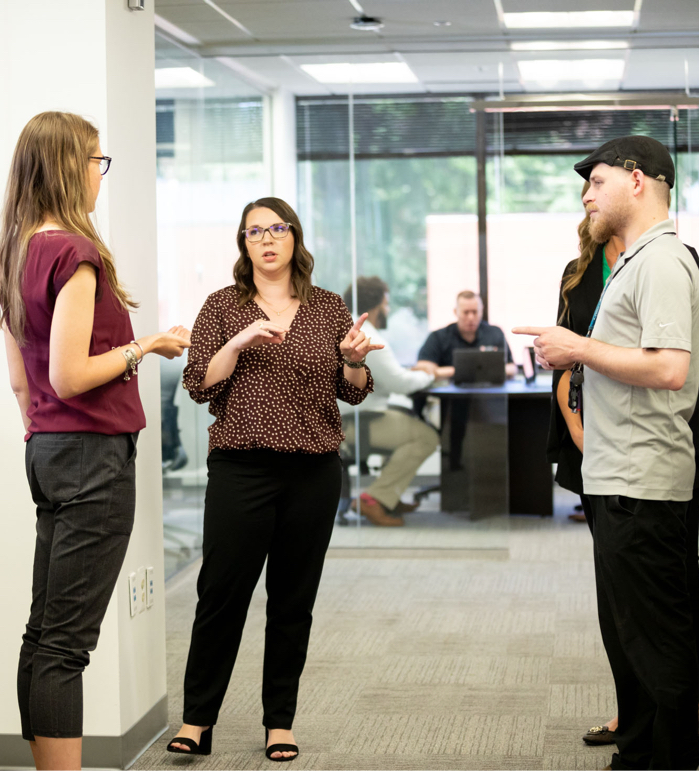 Our Partners
We partner with more than 100 of the industry's leading and emerging IT Manufacturers to offer tailored custom solutions for our clients in the Federal Marketplace.
Our Partners
David Saunders

President & CEO

Meet David

I provide leadership to ensure the long term value and viability of our company to our customers and employees continues to grow.

Adam Fagan

VP of Sales & Strategy

Meet Adam

As Managing Partner, I focus on professional services and sales, ensuring that our daily operations deliver true business value to our customers and partners.

Jose Castro

VP, Civilian Sales

Meet Jose

I develop and execute strategies that align TVAR value-added solutions to address the needs and requirements of the federal civilian agency market space. I lead a team of three federal civilian account executives with an emphasis on creating value for every one of our customers.

Chris Thoureen

VP, Western Operations

Meet Chris

I support our Western region customers as a trusted advisor to guide and assist them with their IT business challenges and requirements.

Natalie Lane

Accounting and HR Manager

Meet Natalie

I handle all accounting functions including: accounts payable, accounts receivable, invoicing, payroll, sales tax, month-end close and year-end review. My HR responsibilities include: processing new hires, terminations, and manage benefits administration

Lauren Baird

Marketing Manager

Meet Lauren

I manage the company's marketing plans and strategy and execute on campaigns including, customer facing-events, radio and digital advertising, multi-touch lead generation campaigns. I am also our channel liason to our various manufacturing partners.

Grace Maldonado

Staff Accountant & Office Supervisor

Meet Grace

I manage the office by: maintaining security and IT, assisting with the onboarding and offboarding of employees, and managing employee focused training/events. My accounting responsibilities include: Accounts Receivable, state sales tax management, and expense report management.

Doug Zellers

Customer Support Rep

Meet Doug

I assist customers in a timely fashion with quotations and help process their orders and ensure prompt shipment.

Spencer Emerson

Sales Support Associate

Meet Spencer

I provide support for DoD accounts before, during and after the sales process to ensure the customer is happy.

Scott Jones

Account Manager & Sales Support Associate

Meet Scott

I provide administrative support to the sales team in route to becoming an account manager.

Albert Hazard

Account Manager & Sales Support Associate

Meet Albert

1. Providing sales administrative support in the form of building quotes and purchase orders as well as forecasting in Salesforce for members of the outside sales team. 3. Proactively calling leads generated by marketing for qualification and appointment setting.

Chris Clifton

Senior Account Manager

Meet Chris

I provide my customers the information and pricing they need to make the best business decisions. I stop at nothing to deliver value throughout the purchasing process. I am committed to my customers' success and am proud to be part of their team.

Chad Gavitt

Account Executive

Meet Chad

Every day, I strive to be the best I can be for my family and customers. My customer relationships are built on trust and not taken for granted. They are earned by listening to their challenges and needs, and providing them with excellent customer service.

Julian Ramirez

Account Manager

Meet Julian

Being able to establish a trusted relationship with my customers has allowed for the necessary technological advancements required to achieve their business needs. Together, we work relentlessly to seek and understand how emerging technologies can be adopted into their environments and am privileged to be considered as a teammate to my customers.

Sam O'Daniel

Sr. Account Manager

Meet Sam

I'm constantly working to gain a deeper understanding of the technologies we provide as well as exploring new and emerging technologies that meet the needs of my customers. My goal is to tailor these solutions so that I enable my customers to succeed in their missions.

Cris Musselwhite

Sr. Account Manager

Meet Cris

I am a highly motivated and driven technology sales professional focused on providing my customers with cutting edge technology to accomplish their various missions. I work closely with both DoD and Civilian Federal Government customers.

Dylan Cantrell

Account Executive

Jessica Del Po

Sales Associate

Meet Jessica

Sales- responsible for identifying and building relationships with key influencers and decision makers within prospective accounts.
Our Team