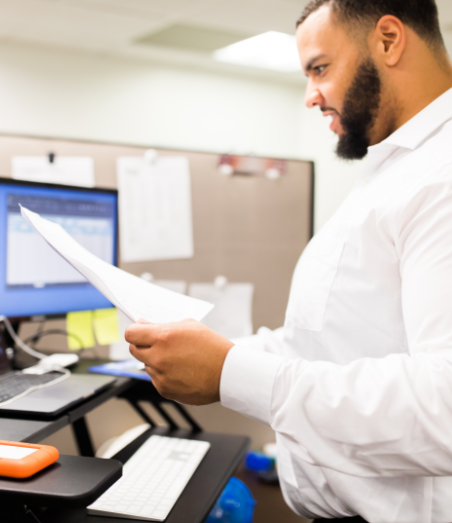 Our Value
We are experienced, customer-focused professionals applying a wide range of technical and business skills to help identify and solve your needs.
Learn More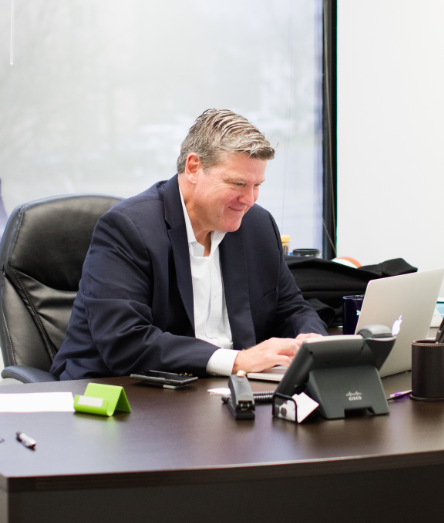 Our Partners
We partner with more than 100 of the industry's leading and emerging IT Manufacturers to offer tailored custom solutions for our clients in the Federal Marketplace.
Our Partners
David Saunders

President & CEO

Meet David

I provide leadership to ensure the long term value and viability of our company to our customers and employees continues to grow.

Adam Fagan

Executive VP of Sales & Strategy

Meet Adam

As Managing Partner, I focus on professional services and sales, ensuring that our daily operations deliver true business value to our customers and partners.

Jose Castro

VP, Civilian Sales

Meet Jose

I develop and execute strategies that align TVAR value-added solutions to address the needs and requirements of the federal civilian agency market space. I lead a team of three federal civilian account executives with an emphasis on creating value for every one of our customers.

Chris Thoureen

VP, Western Operations

Meet Chris

I support our Western region customers as a trusted advisor to guide and assist them with their IT business challenges and requirements.

Natalie Lane

Accounting and HR Manager

Meet Natalie

I handle all accounting functions including: accounts payable, accounts receivable, invoicing, payroll, sales tax, month-end close and year-end review. My HR responsibilities include: processing new hires, terminations, and manage benefits administration

Lauren Baird

Marketing Manager

Meet Lauren

I manage the company's marketing plans and strategy and execute on campaigns including, customer facing-events, radio and digital advertising, multi-touch lead generation campaigns. I am also our channel liason to our various manufacturing partners.

Doug Zellers

Customer Support Rep

Meet Doug

I assist customers in a timely fashion with quotations and help process their orders and ensure prompt shipment.

Brendon Frederick

Associate Sales Engineer

Meet Brendon

I am a technology enthusiast who's main focus is delivering top-quality solutions to help customers achieve their goals. I love learning about cutting-edge and emerging technologies so that my customers can always stay ahead of the curve.

Spencer Emerson

Sales Support Associate

Meet Spencer

Born and raised in West Des Moines, Iowa. While in high school I was a three sport athlete and lettering in football, wrestling and track & field. Once I was finished with HS I got a scholarship for football and attended Missouri State University majoring in Sociology and Minoring in Art. A few years after graduation I made my way to the east coast to be closer to my parents and siblings.

Emily Blythe

Associate Sales Engineer

Meet Emily

Using consistent, clear communication, I create comprehensive solutions that not only meet the customer's present needs, but also grow with the continuous advancements in IT.

Chris Clifton

Account Manager

Meet Chris

I provide my customers the information and pricing they need to make the best business decisions. I stop at nothing to deliver value throughout the purchasing process. I am committed to my customers' success and am proud to be part of their team.

Chad Gavitt

Account Executive

Meet Chad

Every day, I strive to be the best I can be for my family and customers. My customer relationships are built on trust and not taken for granted. They are earned by listening to their challenges and needs, and providing them with excellent customer service.

Jim Rice

Special Programs

Meet Jim

Jim provides leadership to ensure the long term value and viability of our company to our customers and employees continues to grow.

Julian Ramirez

Account Manager

Meet Julian

Being in sales is awesome as I love talking to and meeting new people. Striking deals is mostly relationship driven and my job is to facilitate introductions through call blitzes.

Sam O'Daniel

Sr. Account Manager

Meet Sam

I'm constantly working to gain a deeper understanding of the technologies we provide as well as exploring new and emerging technologies that meet the needs of my customers. My goal is to tailor these solutions so that I enable my customers to succeed in their missions.

Cris Musselwhite

Sr. Account Manager

Meet Cris

I am a highly motivated and driven technology sales professional focused on providing my customers with cutting edge technology to accomplish their various missions. I work closely with both DoD and Civilian Federal Government customers.

Aaron Bradd

Account Manager

Hunter MacBain

Account Manager

Meet Hunter

Focused on reducing my customers' stress, as well as delivering software solutions that will set them up for both present and future success.
Our Team