Our Value
Established in 2006, TVAR is the value-added reseller of choice for federal contractors and agencies tasked with matching the right technology to their transformation efforts. By partnering with TVAR to evolve your IT, you can free your program team to think bigger, perform better, and deliver confidently.
Learn More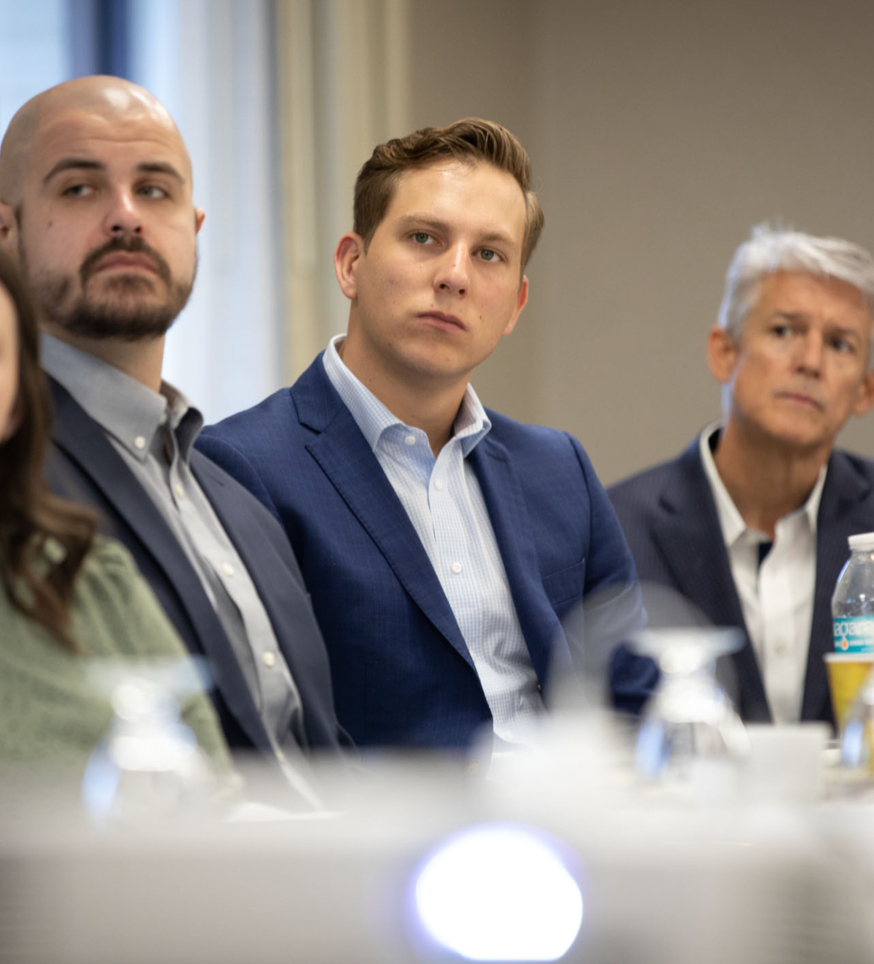 Our Partners
We partner with more than 100 of the industry's leading and emerging IT Manufacturers to offer tailored custom solutions for our clients in the Federal Marketplace.
Our Partners
David Saunders

President & CEO

Meet David

I provide leadership to ensure the long term value and viability of our company to our customers and employees continues to grow.

Chris Clifton

Vice President of Operations

Meet Chris

I am responsible for all day-to-day operations at TVAR Solutions. I believe in and practice a "people-first" philosophy, ensuring all resources and needs are met for employees, so they are enabled to excel in their careers.

Cris Musselwhite

VP of Defense and National Security Sales

Meet Cris

I have the privilege of leading our Defense and National Security sales team. Our mission is to help customers solve their complex technology challenges at the "Speed of T."

Sam O'Daniel

Vice President of Civilian Sales

Meet Sam

I'm constantly working to gain a deeper understanding of the technologies we provide as well as exploring new and emerging technologies that meet the needs of my customers. My goal is to tailor these solutions so that I enable my customers to succeed in their missions.

Chris Thoureen

Senior Director of Strategic Programs

Meet Chris

I support our Western region customers as a trusted advisor to guide and assist them with their IT business challenges and requirements.

Natalie Lane

Director of Finance and Operations

Meet Natalie

In addition to overseeing the accounting and people operations for the company, my responsibilities include utilizing financial analytics to devise effective strategies that align with the organization's business objectives.

Lauren Baird

Marketing Manager

Meet Lauren

I manage the company's marketing plans and strategy and execute on campaigns including, customer facing-events, radio and digital advertising, multi-touch lead generation campaigns. I am also our channel liason to our various manufacturing partners.

Grace Maldonado

Staff Accountant & Office Supervisor

Meet Grace

I manage the office by: maintaining security and IT, assisting with the onboarding and offboarding of employees, and managing employee focused training/events. My accounting responsibilities include: Accounts Receivable, state sales tax management, and expense report management.

Robert Spinosa

Solutions Architect

Meet Robert

I translate customer requirements into technical systems solutions, including a combination of hardware, software, and integration components. My goal is to meet customer needs by assessing current architectures and recommending improvements, while resolving technical issues as they arise.

Doug Zellers

Customer Support Rep

Meet Doug

I assist customers in a timely fashion with quotations and help process their orders and ensure prompt shipment.

Spencer Emerson

Sales Support Associate

Meet Spencer

I provide support for DoD accounts before, during and after the sales process to ensure the customer is happy.

Chad Gavitt

Account Executive

Meet Chad

Every day, I strive to be the best I can be for my family and customers. My customer relationships are built on trust and not taken for granted. They are earned by listening to their challenges and needs, and providing them with excellent customer service.

Dylan Cantrell

Account Executive

Meet Dylan

I support the Air Force with their new and existing program requirements. I strive to provide full transparency and build trust with my customers and partners alike.

Julian Ramirez

Account Manager

Meet Julian

Being able to establish a trusted relationship with my customers has allowed for the necessary technological advancements required to achieve their business needs. Together, we work relentlessly to seek and understand how emerging technologies can be adopted into their environments and I am privileged to be considered as a teammate to my customers.

Scott Jones

Account Manager

Meet Scott

I strive to be the go-to and trusted representative for all of my customers to ensure their requirements are met in an accurate and timely fashion.

Nathan Power

Sr. Account Manager

Meet Nathan

Responsible for assisting the Department of Energy with IT related projects.
Our Team