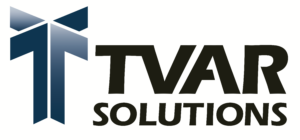 Accelerating Federal Transformation at the speed of "T"
TVAR Solutions is a small business enterprise solutions provider focused on solving the complex technical challenges of the Federal Government and its Systems Integrators. TVAR brings integrity, vast industry knowledge, and unrivaled customer service to enable the success of our customers' missions.
Read More
As a leading solutions provider, we have partnered with over 100 established and emerging technologies to cater to our customers' needs. Our customer-focused approach ensures that Federal Government agencies and associated contractors have access to innovative, reliable, and cost-effective IT solutions.
Read More
---

Read More
Applying Innovation and Efficiency to Power World-Class Genomics Research in the DoD
A world-class Defense Department genomics research facility chose TVAR Solutions to help it modernize to a powerful, highly scalable compute and storage solution from Dell Technologies.
Read More
How to be a Pivot Ready Organization
This guide will make sense of the cornucopia of "as-a-service" products — including everything, or anything, as a service (XaaS) — and will offer strategies to prepare organizations and their employees for cloud-based transformation.
---

Investment in Custom Security Processing Units Pays off Huge Dividends for Federal Security
In this industry perspective, created in partnership with Fortinet, you will learn more about the ASIC SPU chip; how hackers are using encryption to subvert edge defenses; and how governmental agencies may utilize the newly created SPU technology for a cybersecurity solution that can be employed for SSL decryption and inspection to thwart cyberattacks.
Read More
---

A Partnership Built on Trust, Expertise, and Success
TVAR Solutions has been a trusted Leidos partner since 2016. As an EPA holder and the 2019 Leidos Small Business Partner of the Year, TVAR has supported Leidos on numerous federal programs, both for capture initiatives and program deployments.
Read More
---

Improving IT Performance for U.S. Navy and U.S. Marine Corps Organizations with Health Checks
U.S. Navy and U.S. Marine Corps organizations rely heavily on Veritas software and services for enterprise data management and backup services. As Veritas transitions its client base from traditional software licensing models to capacity-based licensing models, many Navy and Marine Corps organizations require expert assistance to ensure those transitions optimally support and benefit their complex IT environments.
Read More
Delivering Expertise and Insights for FSI Success
A top federal systems integrator (FSI) supporting a large federal healthcare system needed to quickly have a comprehensive understanding of the state of an inherited technical infrastructure. This knowledge was essential to optimize system performance, find efficiencies to reduce costs, and develop a modernization roadmap. TVAR Solutions, in partnership with Veritas, quickly gathered the relevant data and contributed needed expertise to help the FSI meet stringent service level agreements.
Read More