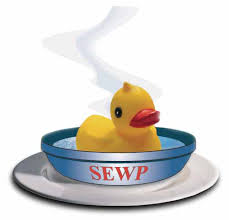 NASA SEWP-V
NASA SEWP V provides IT products and delivers a variety of products and services both in the cloud as well as on site. NASA Solutions for Enterprise-Wide Procurement (SEWP) includes information technology products, product based services, and peripherals*. This contracting vehicle help Federal agencies meet small business and SDVOSB contracting goals. TVAR Solutions is a proud small business value added reseller. All Federal agencies are authorized buyers who may place orders through these GWACs (Government-Wide Acquisition Contracts).
NASA SEWP-V Website
More about NASA SEWP-V
Over 60 Federal Agencies use SEWP contract vehicle each year due to its easy ordering process. These agencies include the DoD, VA, DOI, NASA, and others. Through SEWP, agencies are able to find the exact fit for their IT needs at the best value. Agencies choose the right solutions offered and will be able to have the pre-completed contract fulfilled within one business day. SEWP offers the lowest surcharge, low prices and the fastest ordering process utilizing pre-competed contracts.
---
Email: information@tvarsolutions.com
Phone: (703) 635-3840
---
*SEWP V offers technology such as software, desktops, storage systems, servers, cloud based services, and other IT products. Other product based services such as training, maintenance, instillation, and warranty are also available.