You may be wondering what TVAR stands for. While you may be aware of what VAR stands for (Value Added Reseller) we add the T for Technical onto the acronym. The acronym VAR and reseller are synonymous. Founded in 2007, TVAR Solutions has been streamlining the acquisition of IT products and services to our Federal Government.
TVAR Solutions or rather Technical Value Added Reseller Solutions works with OEMs (Original Equipment Manufacturers) to provide solutions and hardware. TVAR works with federal agencies and over 140 partners year-round. As a small business value added reseller, our dedicated account managers provide exceptional service to our customers to understand their mission needs, and help them find the right solutions. Our customer-focused approach ensures that Federal Government agencies and associated contractors have access to innovative, reliable, and cost-effective IT solutions.
TVAR Solutions is partnered with large and small manufacturers ranging from Dell Technologies to Veritas. With a diverse portfolio, our company brings a variety of solution to the table.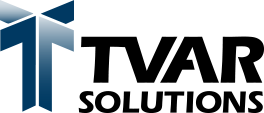 Interested in doing business with TVAR? Contact Us.