Request a Quote and Talk With Our Talented Account Managers.
---
TVAR Solutions boasts a portfolio of over 150 partners specializing in everything from cybersecurity to data management. As a small business value added reseller we take pride in providing revolutionary government IT solutions at the best value. Request a quote today from TVAR to find the IT services and support that streamlines your agency's activities. At TVAR Solutions we offer technology from the industry's leading and emerging manufacturers, numerous Federal and agency-specific contract vehicles to meet your agency's needs.
View all of Our Solutions Here.
---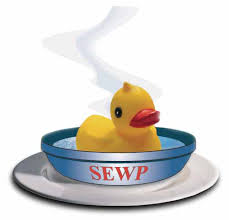 The NASA SEWP V GWAC provides the best value and cost savings through innovative procurement tools and processes. This contracting vehicle help Federal agencies meet small business and SDVOSB contracting goals. Over 60 Federal Agencies use SEWP contract vehicle each year due to its easy ordering process. Learn more about SEWP procurement.

TVAR Solutions is a GSA Schedule Contract Holder. The GSA Schedule Contract is the most widely used government contract vehicle in the United States of America. Learn more about GSA Schedules.

CIO-CS is seen as an everything IT solution for federal, civilian and DoD agencies. The Chief Information Officer – Commodities and Solutions (CIO-CS) Government-Wide Acquisition Contract (GWAC) allows federal agencies to acquire IT products with ease on-site or in the cloud. Learn more about CIO-CS procurement.
View all Procurement Methods Here.
---